UPHICA3P2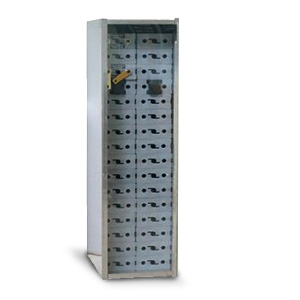 Equipped with world patented DOSBAS® Fault Tolerance Battery Safety System
Equipped with world patented DOBPCS® Battery Charging System
World Patented Technology INFINITILINKS®, battery pack can be extended to achieve any required voltage and capacity
Single Cell Specifications
Nominal Voltage
3.2V to 3.3V
Nominal Capacity
8,640Ah @ 23℃
Max. Pulse Discharge
12,960A
Cycle Life (@ 25℃)
>2000 cycles to 80% of initial capacity
Dimension (L×W×H)
455mm × 360mm × 1,510mm
Operating Temperature
-40℃ to 75℃
Storage Temperature
-20℃ to 60℃
Charging
1.Constant current 1C (max.) to 3.65V limit
2.Constant voltage 3.65V with current taper to 400mA cutoff
※ Capacity, Cycle Life, etc. will be affected by ambient temperature and way of operating
※ Case size varies by capacity
Features
World Patented Lithium Iron Phosphate (C-LiFePO4) raw material.
Equipped with World Patented DOSBAS® Fault Tolerance Battery Safety System. The battery pack will not explode and will not catch fire due to internal short circuiting (thermal runaway). DOSBAS® system will prevent the whole battery pack from shutting down even if there are some defected cells in the pack.
Equipped with World Patented DOBPCS® Battery Charging System will automatically balance each battery cell when charging.
With DOSBAS® Fault Tolerance and DOBPCS® Charging System, it will not be necessary to change the whole battery pack if there is any defected cell in the series. The new cell will be automatically merged and balance with the old cells between each battery pack.
Together with DOBPCS® Charging System, the World Patented Technology INFINITILINKS®, battery pack can be extended to achieve any required voltage and capacity.